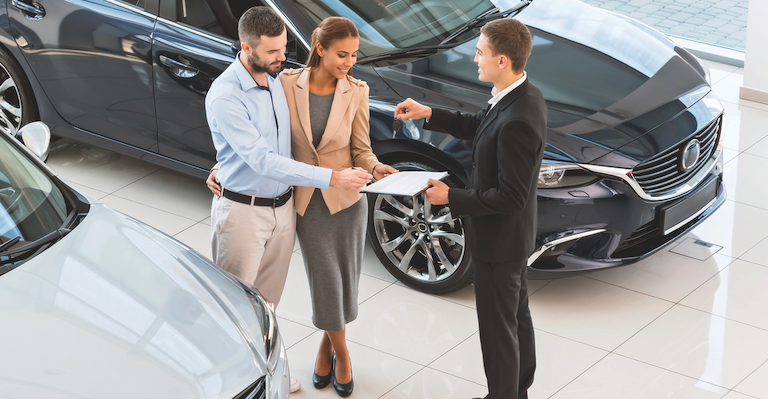 The case for a more balanced auto loan approach.
STELLAR AUTO LOANS SUCCESS FEE-BASED AUTO REFINANCING PROGRAM PROVIDES REAL MEMBERSHIP GROWTH THAT IS EXTREMELY PROFITABLE TO THE CREDIT UNION.
New Member Growth Strategies
Most credit unions are typically looking for ways to grow membership, whether they are seg based or have an extended charter footprint. New members need to be added yearly, just to be static, needing to replace members that have left the institution.
With the current days of mergers, acquisitions, new online digital banks, etc., the days of simply hanging a sign, "New Members Welcomed" cannot be used as a  long-term strategy for growth. Careful consideration must be balanced with credit union member acquisition costs against the value the member brings to the institution.
New members only generate income to the credit union while they are members, so attrition must be part of the overall strategy for total growth. One great example of this are new CD deposits, often referred to as "hot money." These members tend to shop their investment to the next institution with better rates. Another example, offering huge incentives to open a checking account, which in turn are closed once the member has reached any penalty date.
In a recent article published in The Financial Brand, it was reported that credit unions' cost per-member average acquisition is $442. This is supported by The Credit Union 2.0, which states "Depending on methodology and account type, we see an average cost of acquiring a new member to sit somewhere between $400 and $700."
Many executives believe that if you onboard the household checking account, your institution will become their PFI. There is no doubt that a regular transaction account will keep the credit union "top of mind" for other products and services, as long as the member feels they are being treated well, and the account is truly an active account. Depending on the level of penetration, additional accounts will certainly add to the profitability of the new member, and help bring the credit unions' investment back, and eventually lead to a positive ROI.
Loan accounts increase long term profitability and could be used as a new member acquisition growth strategy if well balanced. What do I mean by this? Many credit unions have significant indirect loans based on their dealership relationships. These new "indirect" members are typically generating some modest interest income over the life of the loan. (Most institutions show that spread to be a little less than 1% after all costs and charge-offs are calculated.) The NCUA monitors these "indirect loans", and historically, these members rarely add additional accounts or services, and once the loan is paid off, rarely come back to the same credit union.
Our Proven Solution
Stellar Auto Loans' success fee-based auto refinancing program provides real membership growth that is extremely profitable to the credit union. These new members are acquired at a national average rate of $512. They look and act like your current members. They live in the same kinds of homes, have similar incomes and banking needs, and will act similarly to your current membership account mix.
Our typical gross yield is between 6% -7%, and net margins around 5%, these new members provide a great return on investment! Our average interest income being generated is many multiples of the acquisition cost, with a stellar average of $2,581 in interest income within 30 months, as well as $540 in non-interest income. (GAP, MBI, AD&D, etc.)
But, that is just for the current loan. We are seeing close to a 40% penetration of account transactions accompanying these loans. That's an additional 30% increase in additional loan activity. Bottom line, balancing new member acquisition costs with member return value must be considered when growing an institution organically. Stellar's turn-key program brings new members that have proven balanced loan portfolios, creating greater ROI's, and reducing overall marketing risks.
Stellar pays for 100% of all the marketing costs. The credit union pays when loans are funded that can be directly matched back to Stellar's efforts.
---
George Monnier is a founding partner of Stellar Auto Loans, a division of Stellar Strategic Group, which offers
pay-for-performance auto refinance programs to the banking industry. Contact him at george.monnier@stellarautoloans.com or 402-708-2425.
More Articles from this Edition of Stellar Insights: