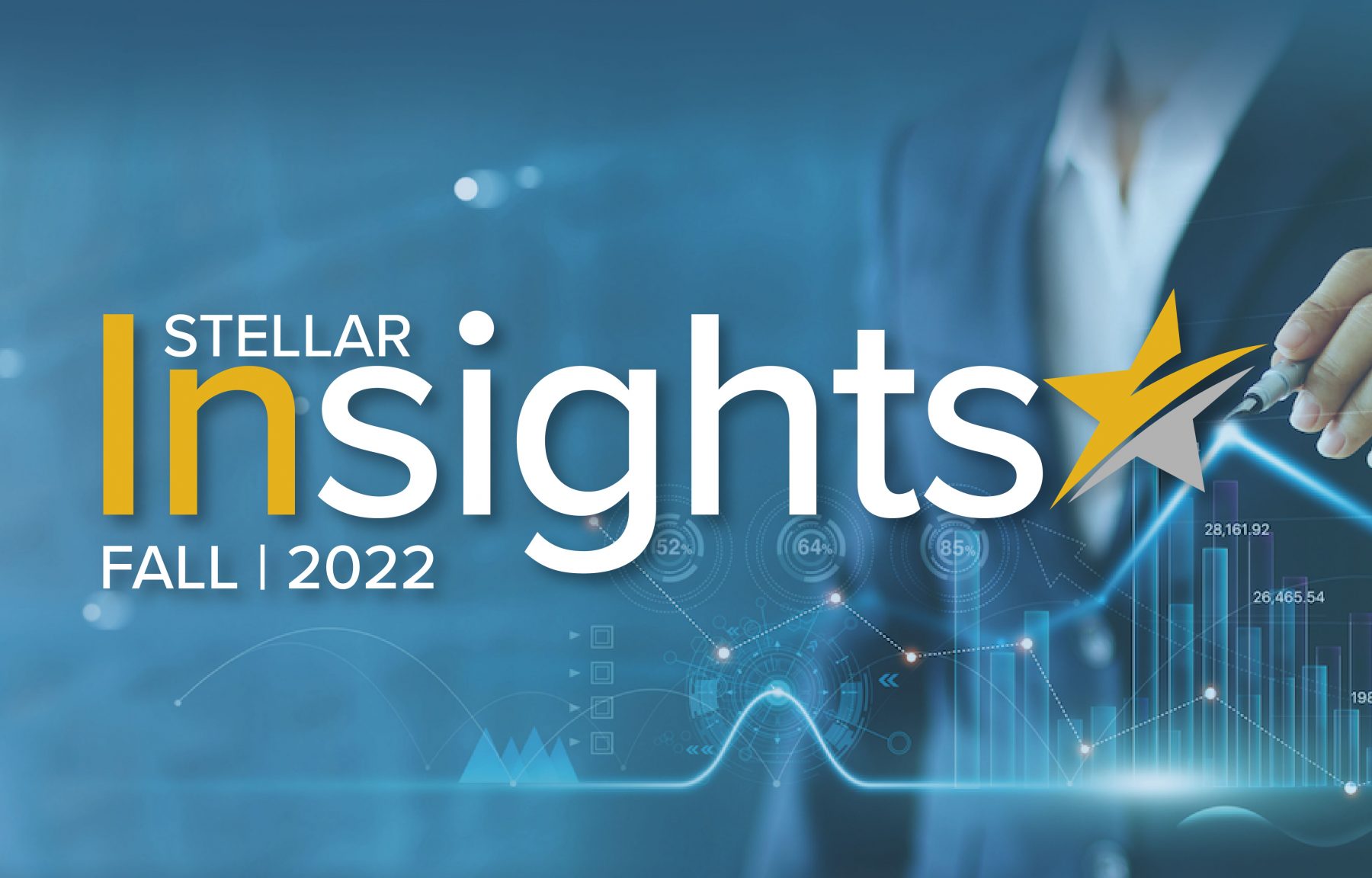 Welcome to our Fall Edition of Stellar Insights. This time of the year is critical as we start to analyze year-to-date results, begin strategic planning for the upcoming year, and ultimately finalize budgets and plans. That being said, we felt it was crucial to highlight our evolving solutions and identify the vital opportunities financial institutions have at their disposal. We hope the content presented in this edition of Stellar Insights will be helpful during this process.
One of the main concerns for our clients is sustainable loan volume. We'll explore how enhanced analytics can be a valuable hedge against the declining auto loan refinance population due to increased interest rates. This is not a new phenomenon. I often joke that we were a fintech well before it was even a thing. In our experience, when the market enters a lull, it's paramount to evolve your marketing strategies around your data analytics and capabilities.
Another concern that most financial institutions face are operational capabilities. Given this difficult employment market we are all experiencing, it's imperative we have
options in order to stay operationally efficient. We'll focus on options we offer our clients to address this ongoing issue in our feature article titled "Explore Our Stellar Loan Processing Option."
In addition, we question if near-shore call centers can be a solution to hiring concerns moving forward. We firmly believe this is the case for numerous reasons. You will be surprised how many financial institutions have already made this move. You'll also be surprised at the professionalism and security measures that these companies embrace in addition to the significant cost savings.
Finally, we'd like to acknowledge our talented employees that are critical to our ongoing success. To be consistent with the references stated above concerning data, we'll introduce you to our data analytics team, or as I refer to them, the smart kids that make us all look good! Hopefully, you'll find something in this edition of Stellar Insights that may be helpful in the upcoming months leading into 2023. Good luck as you enter into this critical planning time of the year.
---
Craig Simmers | Managing Partner
craigs@stellarfg.com | 410-990-0172
Other Articles from Stellar Insights Fall 2022