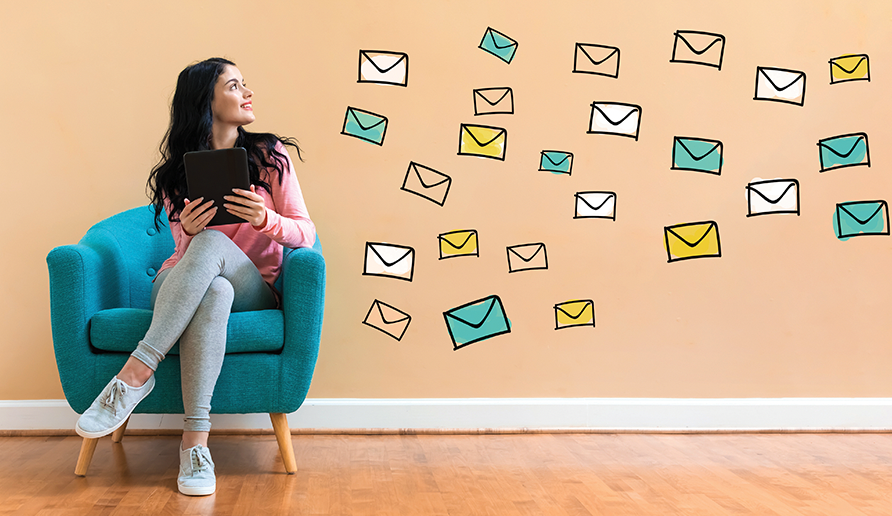 Over the past 20 years of executing marketing campaigns for our bank and credit union clients, we have been asked to execute numerous other types of mailing campaigns. In particular, over the past 18 years we have performed over 7,000 overdraft notification compliance mailings for our clients in a timely and very cost effective manner. Our clients benefit from having an experienced production partner in this space to assist them in managing a fully disclosed overdraft program.
Customers and members appreciate and deserve to know which allowances and options are available when the need arises. Our clients commonly see increases in usage of 15% when notifications are received, and a reduced customer complaint volume due to being fully aware of overdraft policies.
Combo Email & Mail Notifications
Reduce Your Costs & Increase Opt-in Response
Our exclusive combo program can help substantially reduce your notification cost as well as create another easy option for your accountholders to opt-in for ATM and debit card transaction coverage.
Depending on the percentage of email addresses you have on record, your institution could save an average of 20–25% per campaign.
How It Works:
Step One: We'll determine if an online landing page needs to be created to collect Reg E opt-in consents. If so, we'll design one using your compliance approved copy.
Step Two: An electronic notification will be sent out to all accounts with a valid email address. We will monitor for bounce-backs or undeliverable messages, and then add these to the direct mail file to ensure the required
the attempt at delivery has been made for each account.
Step Three: With the mailing list adjustments generated in step two, physical letter notifications will be mailed out to the rest of your accountholders. Regardless of whether your needs are related to your overdraft program or any other type of mail production, we guarantee a minimum savings of AT LEAST 12% on any print needs you may have. We simply pass along the deep print discounts we receive based on the large volume of printing we do for our clients.
Guaranteed Discounts on Your Current Mail and Print Costs
To honor our loyal clients, we have established pricing for print services that have not increased since 2011! To date, we have only offered these extremely low printing costs to our existing clients to help them extend their marketing budgets.
Today we are making a special offer to anyone in the banking industry to utilize our extremely low-cost buying power for print services. In fact, we are so confident in our pricing, that we are guaranteeing a minimum 12% savings on any print project you may have.
In the event you have a project that is or could be an email/mail combo, we guarantee a 20% savings on a combo project. Along with our cost savings we offer a dedicated client service representative to manage your entire production process. We look forward to making the most out of your marketing budget!
Stellar Strategic Group looks forward to being your trusted print services provider. Tina Haussler is the Client Services Manager of Stellar Strategic Group. Contact her at tina.haussler@thestellarfinancialgroup.com.
Read More Articles From This Edition