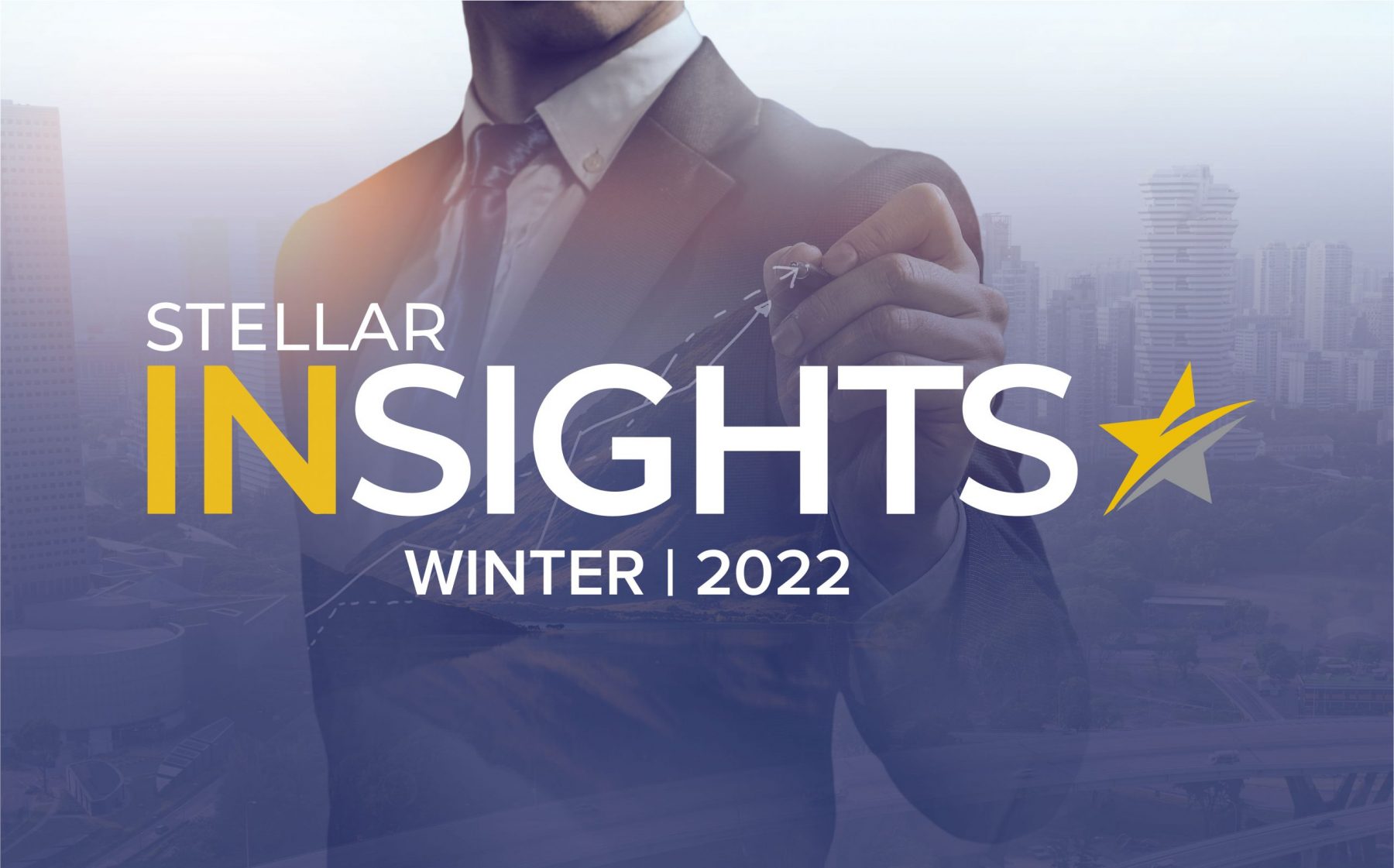 Welcome to the 2022 Winter Edition of Stellar Insights! 
As we kick off a new year, we have some very exciting news to share!
The last two years have been a period of explosive growth for our company. As a result, we have invested heavily in technology and the expansion of the solutions we provide our clients. You may have noticed on the front cover of this edition of Stellar Insights, we have changed our name to The Stellar Financial Group. The change was precipitated by the additional solutions we will be offering to our clients going forward. We feel the name change better highlights the goals of our company. We aim to provide a comprehensive approach for our clients to grow their franchise. Our product solutions have always been and will continue to be driven by the needs of our clients. As a privately held company, we are not beholden to anyone other than our clients and their needs.
The second piece of exciting news is we have officially launched The Stellar Market Analysis Portal to support our Auto Loan Recapture Program. This portal was developed to assist potential clients with the due diligence and to thoroughly explain our auto loan solution. We like to refer to the portal as a form of window shopping that can be done at the
convenience of our potential clients.
This virtual marketing site allows potential clients the ability to:
Browse our product solutions
Pull auto refinance counts specific to their market
View testimonials and case studies
Explore the entire onboarding process at their leisure
Now that we've gotten the major announcements out of the way, let's explore more content of this edition of Stellar Insights. As you will see, we focus heavily on what has worked well this past year and what we have planned for 2022. One of the advantages we have had over our 22 years in business is the ability to see how high-performance banking institutions operate year in and year out. The initial goal of this newsletter was to share those experiences.
We've incorporated said experiences in our feature article titled Customer Acquisition: A Comprehensive Approach Requires an Offense and a Defense. In addition, we touch on a new opportunity for loan growth, as well as a product influx with a very cost-effective approach to maintaining an important revenue stream without contracts and sharing revenue. I think you'll find both articles quite thought-provoking.
Here's to a Happy, Prosperous, and Healthy New Year!

Read More Articles From This Edition