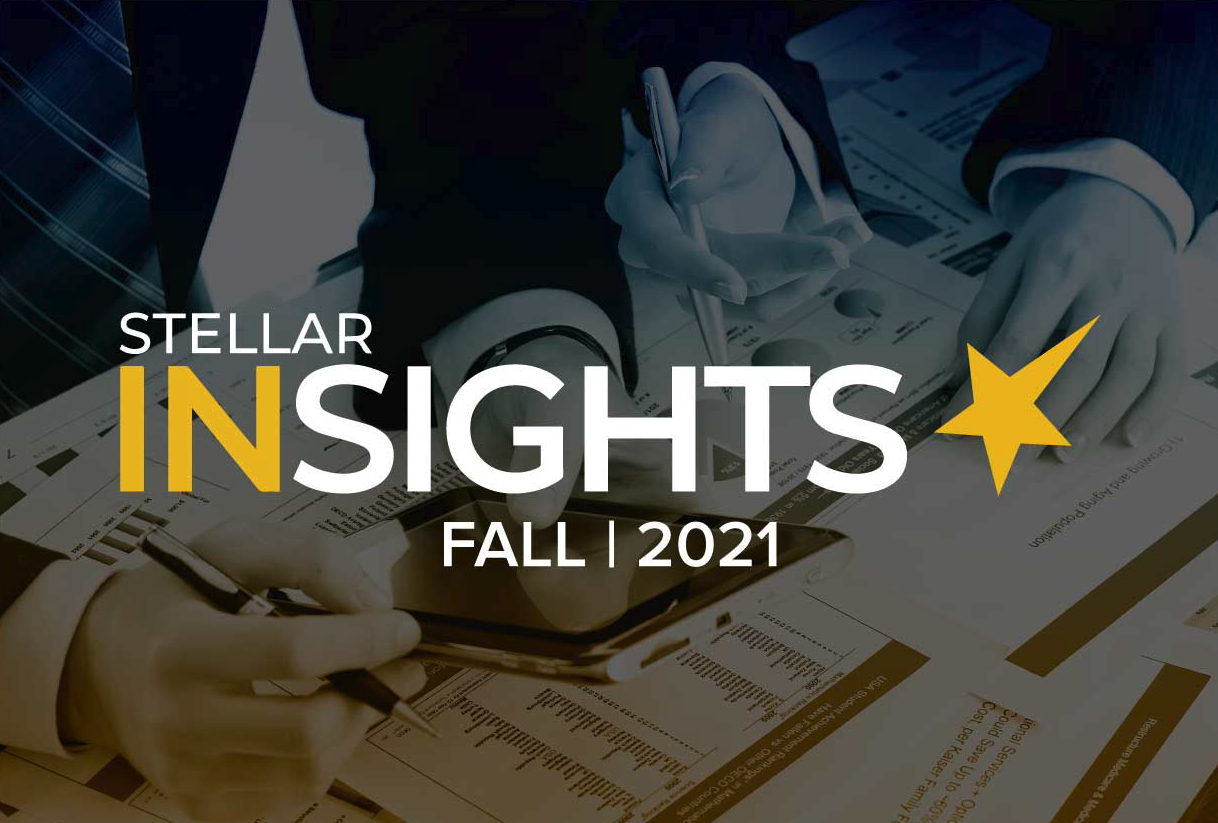 Welcome to the 2021 Fall Edition of Stellar Insights!
As we enter the final quarter of 2021, our focus shifts to what we have accomplished this year, how the market has changed, and what we should focus on in the upcoming year. I am sure all of you are going through that same thought process as you begin planning and preparing budgets for 2022. To help our readers plan for the new year, we have written articles for this edition of Stellar Insights that touch on relevant issues and opportunities. 
The feature article in this edition focuses on the auto loan recapture business and the fundamental differences between indirect loans generated by dealerships and our direct auto loan recapture program. We focus on the sustainability of each auto loan source and how they support the overall growth of membership for a credit union. As we've stated numerous times, the absolute best source of member growth for a credit union is a refinanced auto loan. These members become lifers, not just loaners. 
We also explore the value of the checking account. More specifically, relating to debit card interchange fees as an effective offset to the declining overdraft fee income that many institutions are experiencing. There have been massive changes in consumer behavior related to spending habits and payment processing. Not to mention pending increased government oversight related to overdraft practices and the actions some banks and credit unions have recently taken. 
This year has been a year of change that has affected the banking industry in multiple ways. Speaking of "change", or "opportunities" as we call them, take a look at my brief article titled "A Missed-Understood Opportunity". We'll be talking about that opportunity quite a bit going forward. 
Finally, we certainly hope this year has been a bounce-back year for most of you. For our company, the growth this past year has been unprecedented in our 21-year history. As a result, we have several exciting things planned for this fall. First on the agenda is the launch of The Stellar Market Analysis Portal. It will allow our potential clients to "window shop" our solutions at their leisure, and even pull relevant data on their specific market. We expect this to launch in early November. The other very exciting news will be announced later in the fall. Let's just say our clients will experience expanded options going forward.
Stay tuned, and here's to a strong finish to 2021! 

Read More Articles From This Edition