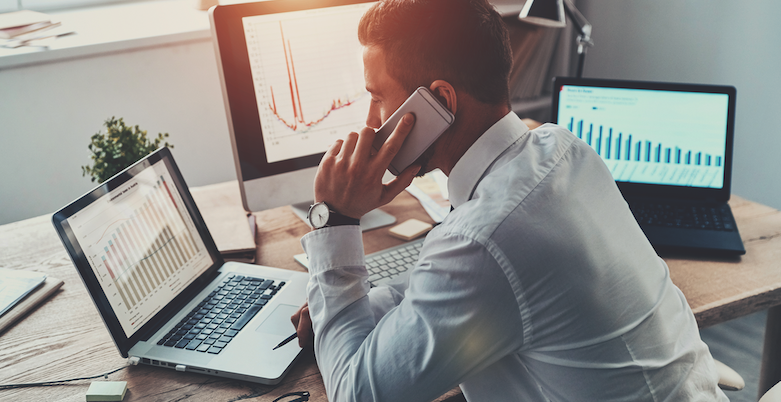 Most credit unions have made changes to their field of membership in recent years, to help consumers in their market financially. Many have been approved to expand their footprint through community charters, to help serve the underserved, or have developed association relationships In addition to their many business segs, this allows for neighbors of their current members to join the credit union.
In addition, credit unions have made great strides in capturing a greater percentage of the consumer auto loan sector. In the last decade, strong attention has been devoted to developing dealership infrastructures via CUDL and other sources to have credit unions become major players in indirect lending. In fact, new and used auto loans have doubled over the last 10 years for credit unions.
During the height of the 2020 pandemic, many dealerships' sales severely declined. Now, in 2021, new car sales are returning bit-by-bit. Unfortunately, new car manufacturing has yet to fully recover, since much of the supply chain has been disrupted as well. 
This, of course, puts pressure on both dealerships, as well as financial institutions, as they compete to capture the new auto business. Credit unions continue to narrow interest margins to keep and/or gain a share of this loan sector.
Consumer behavior has changed dramatically during the pandemic. Many businesses have closed or reduced staff significantly. Others had employees work remotely. Social distancing, wearing masks, and frequent hand sanitizing has been required from the young to the old throughout the country.
Survey Reveals Spending Habits During COVID-19 | Highland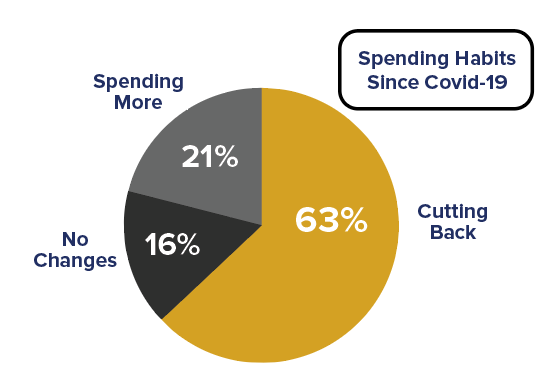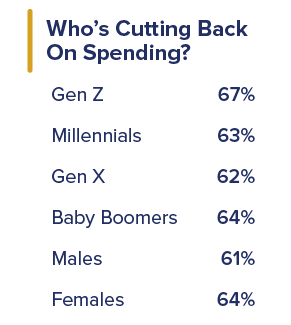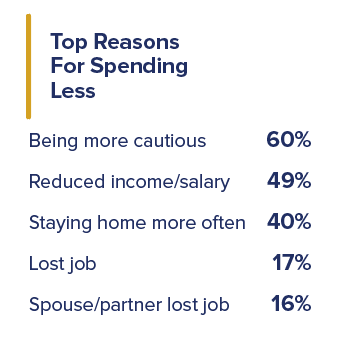 Many families are leaving the cities to the suburbs for a variety of reasons and do not have access to mass transit (see Forbes.com). Many consumers are concerned about their future finances. In a recent survey by Highlands Solution, 63% of America have cut back on their spending habits since COVID-19.
It is not surprising that all these factors have changed the buying habits of the American consumer. Used car sales are at all-time highs. CNET.com reports "Used car sales rise as Americans tighten belts during coronavirus." 
More consumers are purchasing used vehicles. Used car sales were down only 5% in 2020, versus a 19% decline in new car sales. (Cox Automotive)
Even as vaccines are being rolled out in 2021, consumers will be looking for new ways to save money. The auto loan payment is typically one of the top three, monthly payments in most households. With interest rates at record lows, now is a great time to focus on educating potential and current members on how to refinance their auto loans and save thousands over the lifetime of the loan. 
Stellar Auto Loans' propriety software analytics shows as of March 2021, there are 1,293,862 loans nationwide that are refinanceable with a $50+ savings and a $15,000+ current/remaining balance. 
Average savings for consumers is $85 more per month, using our credit unions' average rates per credit tier, as well as average derogatories/stipulations per credit tier. During the 2020 pandemic, our credit union partners using Stellar Auto Loans' Recapture Program saw a significant increase in asset growth. Total direct loans rose by 83% vs. SPPY. Applications for refinancing climbed by 97% and the number of funded auto units rose by 57%!
Our "7 Touch" prospect contact process helps generate prescreened applications, mirroring our credit union partners' credit rates, approval parameters, and field of membership. These potential new members are shown monthly, yearly, and lifetime savings if they were to refinance with the credit union. Each credit union's underwriting team makes the decision to approve or deny the loan, with most of our credit union partners averaging a 40-50% look-to-book rate. Our star performers are over a 70% LTB!
Each credit union's success is literally our success, with our contingency-based pricing. Stellar pays for 100% of the marketing costs! This includes printing, postage, credit bureau lists, phone appends, outcalls, inbound calls, reminder mailings, etc. We only require a small success fee on the funded loans. 
Who doesn't want to save an average of $85 a month in these trying times?
---
George Monnier is a founding partner of Stellar Auto Loans, a division of Stellar Strategic Group, which offers pay-for-performance auto refinance programs to the banking industry. Contact him at george.monnier@stellarautoloans.com or 402-708-2425.
SUCCESS STORY
Regional Federal Credit Union
Hammond, IN
"We launched the Stellar Auto Loan program in January 2019. Our target audience is non-members within our community charter footprint to support our annual lending growth goals and promote the REGIONAL brand. The team at Stellar has been great to work with from the implementation into the ongoing marketing campaigns. We meet to review results and make adjustments to ensure the program's success. We consistently receive applications submitted through multiple channels including our Call Center, in-branch and via the Stellar Application Portal. To date, we have booked over $1.4 million in loans and are running a 50% look-to-book ratio. The program has been a great compliment to our other marketing efforts."
— Michael Peters
Executive Vice President
Regional Federal Credit Union

More Articles from this Edition of Stellar Insights: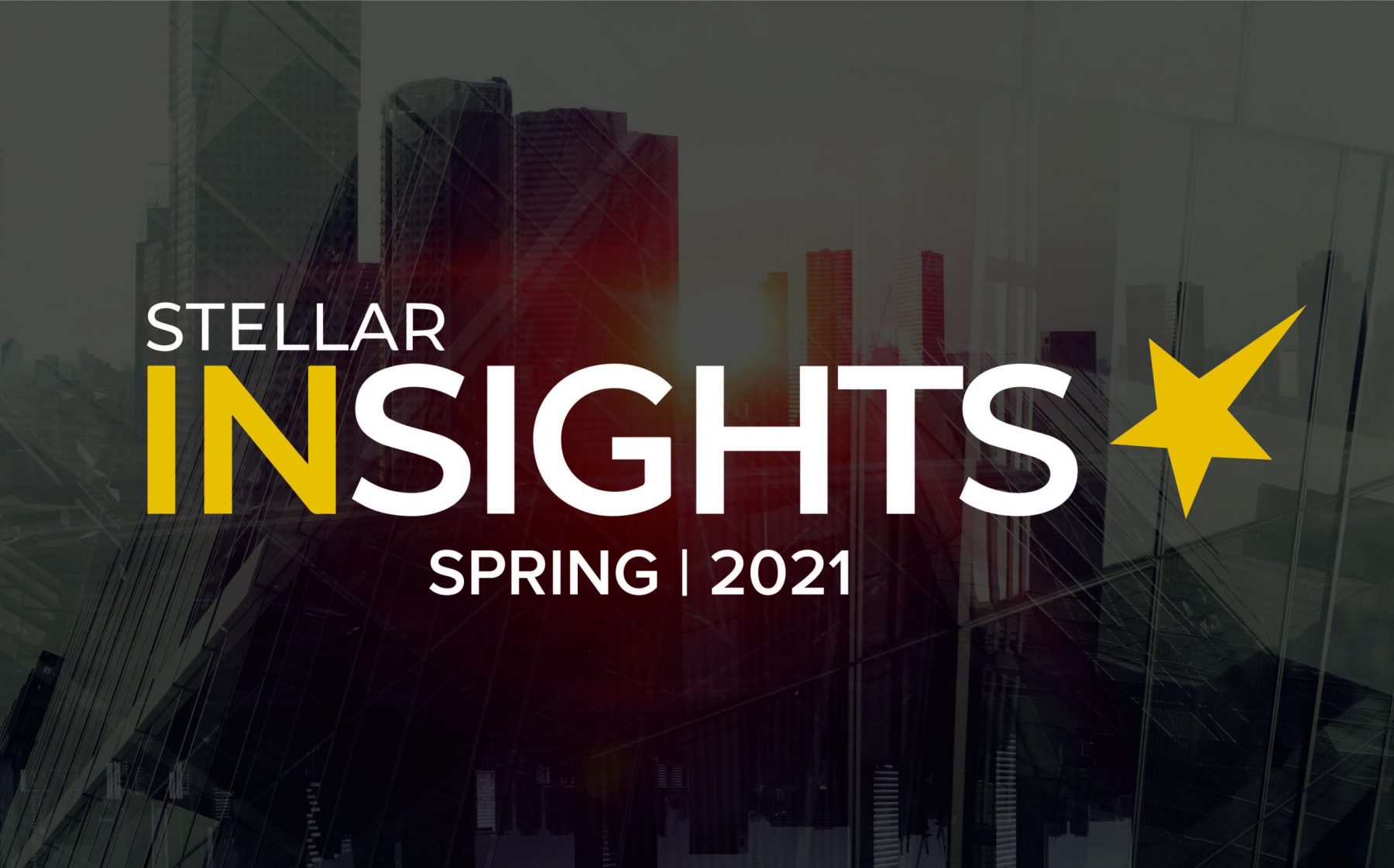 Spring 2021 Edition of Stellar Insights Intro
Welcome to the Spring Edition of Stellar Insights….