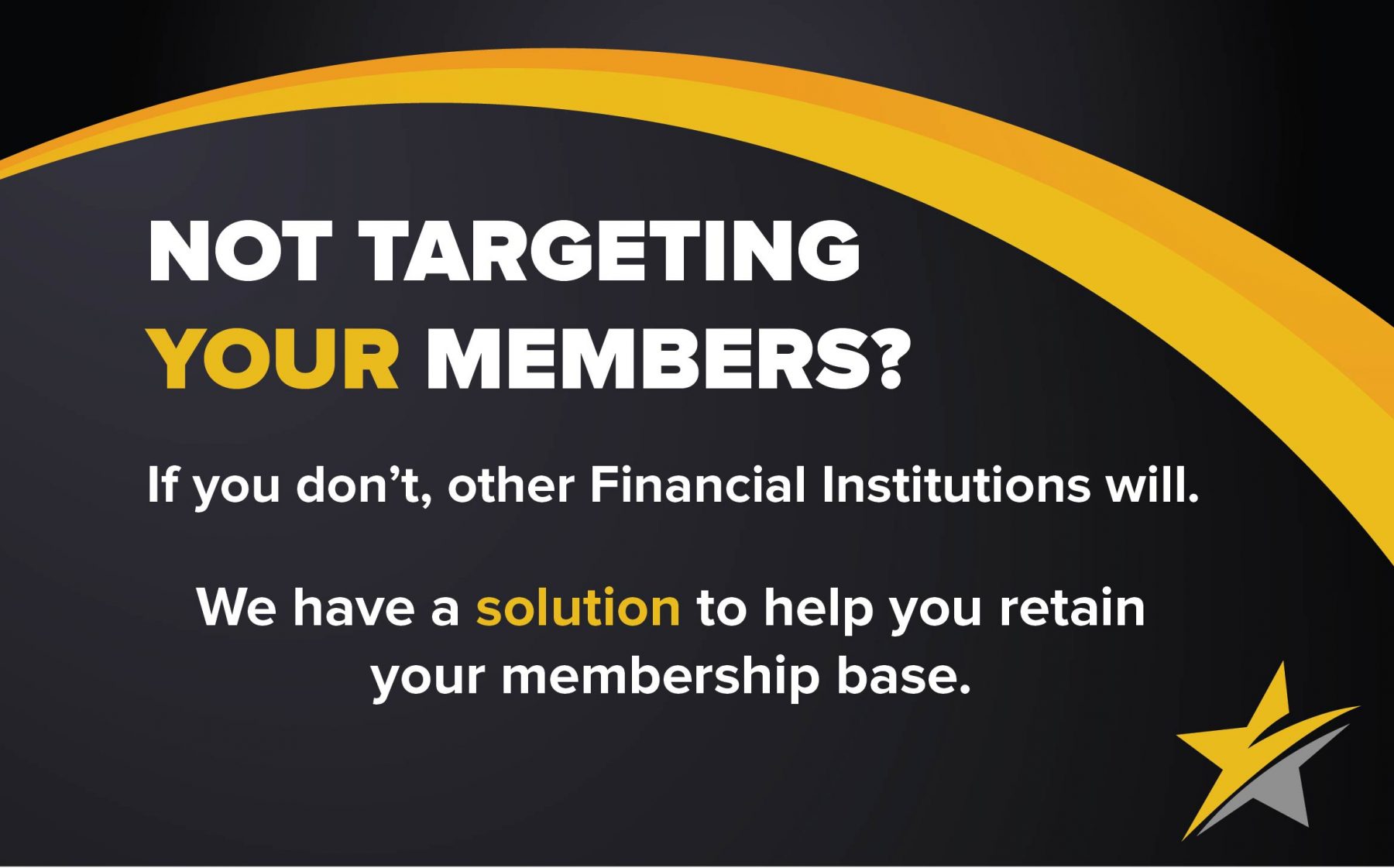 Credit Union Members are Vulnerable
A comprehensive growth strategy requires both an offensive and defensive approach. Member retention is essential to the financial growth and success of any credit union. Obtaining new members requires a lot of time, money, and effort. Your members are an investment, and while some churn is unavoidable, it quite literally pays to take care of your current members and nurture the relationship you have with them. In turn, they can become not only a member but also a valuable marketing asset.
Happy members are more likely to participate in word-of-mouth marketing. These members can generate leads, refer new members, and provide firsthand testimonials, all because of the positive relationship you've built. One of the biggest mistakes any credit union can make is to assume once they've signed a new member, the relationship is preserved. There's tremendous value in maintaining that mutually beneficial, ongoing relationship and starting the relationship on the best foot possible. We can't think of a better way to start a new member relationship than by saving them money.
Defend Your Current Membership Base
Stellar, along with over 10 other auto refinance companies, are targeting current credit union members daily. To take a defensive approach to retaining members, successful credit unions pay as much attention to marketing to their existing members as they do true prospects. In many cases, we see member response rates four times as high as prospect campaigns. Retaining these members serves as a great offset to the low retention of their indirect loans in their portfolio. Our clients utilize us to ensure their membership base and potential members are targeted on a consistent basis. These campaigns are so profitable for our clients, as well as us, that we offer deep discounts for member campaigns starting at 1.25%.
Protect your franchise by communicating with your members consistently before someone else does. Also, it may be wise to let someone else front all the marketing costs and take all the risk. That's where Stellar comes in. Our success-fee-based auto recapture program delivers all of the above with industry leading price options and the most comprehensive 7-touch marketing campaigns all done under your brand. Our member-targeted campaigns and the cross-selling of additional products and services opportunities ensure the longevity of your member relationships.
---
Craig Simmers | Managing Partner
410-990-0172 | craigs@stellarfg.com