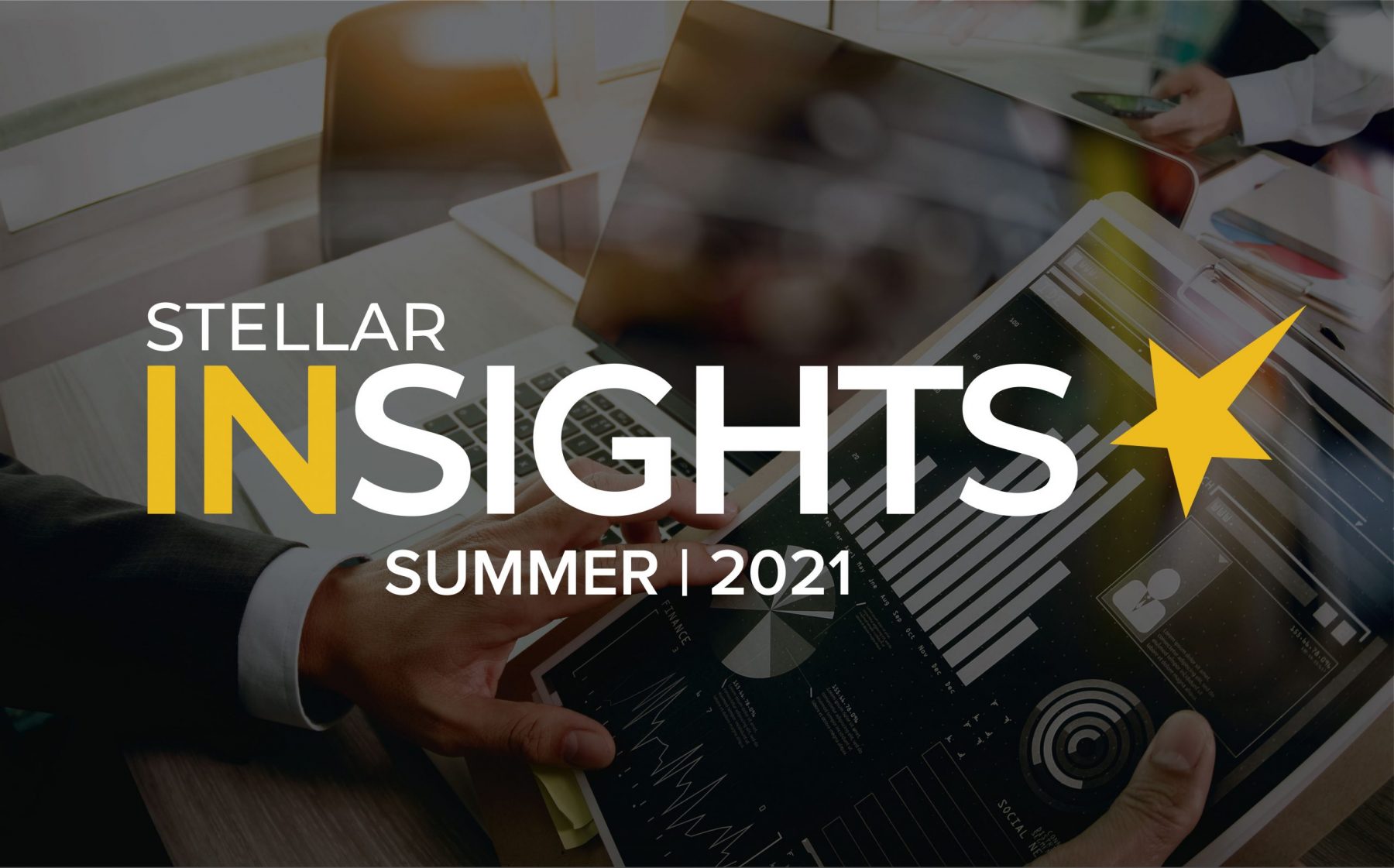 Welcome to the 2021 Summer Edition of Stellar Insights!
Welcome to the Summer 2021 Edition of Stellar Insights. Now that the pandemic is winding down, many companies in our industry are challenged with making up for lost time. This won't happen overnight. Although, I can guarantee those of us on the vendor-side are up for the challenge to assist our bank and credit union clients by making up for lost opportunities, as well as accelerating growth moving forward.
I believe that now more than ever, the client/vendor relationship needs to work in unison as true partners to get back to effectively serving the public. I am happy to say that our client relationships have never been better. Hopefully, you can say the same! We should never forget that our successes depend on each other.
In this edition, our East Coast Regional Sales Director, Curt Belaney, has written the article "Is Your Credit Union Adapting to the "New Normal"?" Curt's article addresses the changes taking place from the consumer's perspective and how financial institutions need to adapt, specifically related to the auto sales industry. We firmly believe that failure to adapt to changes in consumer behavior by financial institutions primarily driven by the pandemic will ultimately render some institutions non-essential.
In keeping with our corporate culture of paying extremely close attention to customer needs and desires, we again highlight one of our call center personnel, Andre Solis.
His work ethic, attention to detail, and intense focus on assisting customers have made him stand out as a leader for our Inbound Customer Assistance Team. This team helps consumers save money on their auto loans, and never by selling them a product.
We're excited to have shot the first three segments of our Stellar Conversations podcast. Special shout-outs go to Lisa Bundy from Cargirl.com and Brian Jones of Gravity Lending for carrying me through the shootings. Hopefully, I stayed out of their way and let them share their expertise with our audience. Episodes of our podcast can be found at thestellarfinancialgroup.com/Stellar-Conversations.
In closing, we are very excited to be launching our Market Analysis Portal later this summer. The goal for this virtual marketing site is to allow potential clients the ability to browse our product solutions, pull counts applicable to their market, and literally
explore the entire onboarding process at their leisure. The portal will essentially eliminate the need to sit and review a PowerPoint presentation to learn more about The Stellar Auto Loan Recapture Program. It's a form of window shopping that can be done at your convenience. We'd like to thank all of our clients for their commitment to our programs, even during a global pandemic. Now, let's all work together for a strong close to 2021!