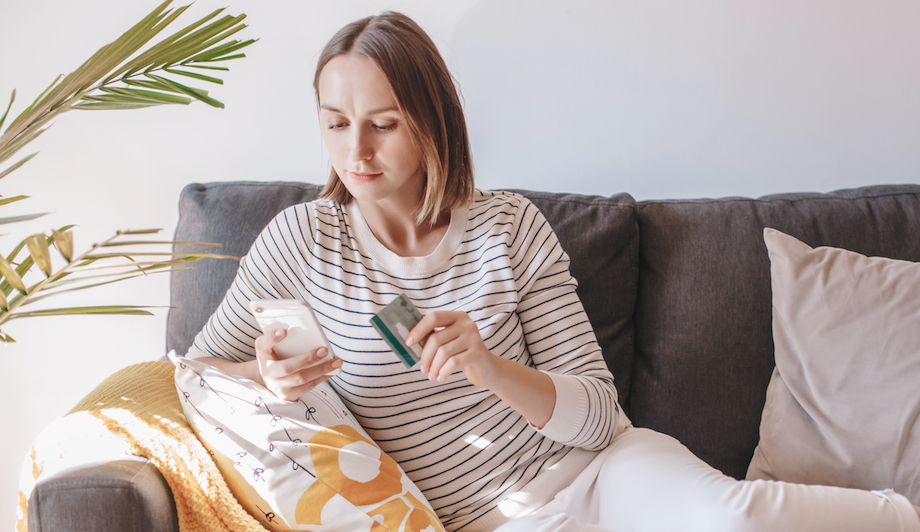 The country is reopening in ways many of us have been eagerly waiting for since the spring of 2020. Many credit unions are realizing the elusive return to "normal" is nothing more than a fantasy. The tangible impact of the pandemic is forcing most to reevaluate their strategic plans for 2021 & 2022. Now is the time to break with tradition by diving into the virtual and online paths to serve members' needs. 50% of consumers claim they do not plan to return to in-person banking. The forefront of your products and services needs to include platforms compatible with mobile devices to reach the Millennial and Gen Z audience and compete with online banks.
This year, Credit Unions' mission of "people helping people" rings in truer then ever and will always be a strong factor when consumers compare credit unions to banks. Being a member-owned financial institution in the communities you serve is still the credit union industry's leg up on the big banks. Many have considered solar panel loans, member business lending, hybrid/electric auto loans, and even serving legal cannabis businesses. The lack of new auto sales and inventories depleting due to the microchip shortage has caused many lending executives to pivot their focus towards auto refinancing.
Used Car Sales Are On The Rise
This year used cars have been a hot topic in the financial world. In 2020, the CU Times reported that the 15 largest credit unions in the U.S. showed a 7.5% increase in auto loans, and the majority of loans were for used cars. Last year, we saw trade-in values sink and virtually no one was buying new cars. Some forecast used cars will account for up to 70% of auto loan activity this year. This is mainly because of the chip shortages for new cars along with people moving away from congested cities to the suburbs for more space; trading crowded public transportation for operating their own sanitized vehicle. This has caused a 150,000-mile Toyota, Camry to be considered high-valued. Even a 10-year-old pickup truck with 100,000 miles can bring in $20,000. Now, most new auto dealers have been left with limited new car inventory and have shifted their efforts to sell used cars. It's easy to see why Automotive News referred to the used car surge as a "strange moment" for the industry. This spring, used car prices were up an average of 14% compared to the spring of 2020. The average price of a used car is roughly $22,000 vs. new cars that are averaging around $40,000.
Alternatives To Buying From A Dealer
Credit unions need to realize that due to the pandemic and the increase in online dealerships that consumers will eventually buy their vehicles fully online. Even before the pandemic, online car buying platforms like Carvana and Vroom were in full swing enabling purchase, finance, and delivery without leaving home. 
Online shopping platforms like Origence's (CU Direct) AutoSMART search engine are not new, but give members an easy path for locating their desired vehicle. With the click of a mouse, members can search for their desired make and model at locations near their zip code, along with the ability to secure financing through their credit union. It's estimated that 80% of all car buyers visit online sites during the shopping process. Dealerships have adapted to the pandemic by making use of digital sales tools, online financing, and online auctions. As well as remote delivery, repair, and maintenance services. Many credit unions have developed their websites where members can learn from auto buying articles and videos, get pre-approved for financing, and search for vehicles all online. Credit unions can keep their edge by maintaining human interaction in-person
and over the phone. Banks like Capital One have moved to a very fast-paced automated platform that approves or denies all loans. So, if a member's loan doesn't fit neatly into the bank's loan model, the loan will automatically be denied.
Reaching The Consumer
Offering pre-approvals is common, but they need to be offered much earlier in the car buying process. Cox Automotive reports today's consumers typically spend between 13 – 14 hours researching their new or used vehicle purchase. The Millennial and Gen Z audience put a lot of value on educational resources for making financial decisions. Offering tips and tricks on how to purchase and finance their vehicles will give you an advantage for keeping your credit union top-of-mind when finalizing their auto deals.
You can give your direct lending a boost by initiating an internal auto loan recapture program for pulling members' auto loans from other lenders into your credit union. An easier and more reliable alternative is to employ the Stellar Auto Loans Recapture Program. Through our robust 7-touch-point marketing process, we reach members and non-members who fit your credit criteria in your charter footprint.
Stellar's touch-point process includes multiple mailings customized with your credit union's branding, calls from our outbound & inbound call center, an online web application portal, and application process support. Best of all, Stellar Auto Loans pays for 100% of the marketing efforts! We have clients who view our auto loan recapture program as an excellent account acquisition platform. It becomes a win-win as new members save an average of $90 per month on their car payments and a win for the credit union by gaining new members, interest income, and non-interest income by selling their GAP, MBI, AD&D, and other products and services.
---
Curt Belaney is the Regional Sales Director of Stellar Auto Loans. Contact him at 248-375-4062 or curt.belaney@stellarautoloans.com.