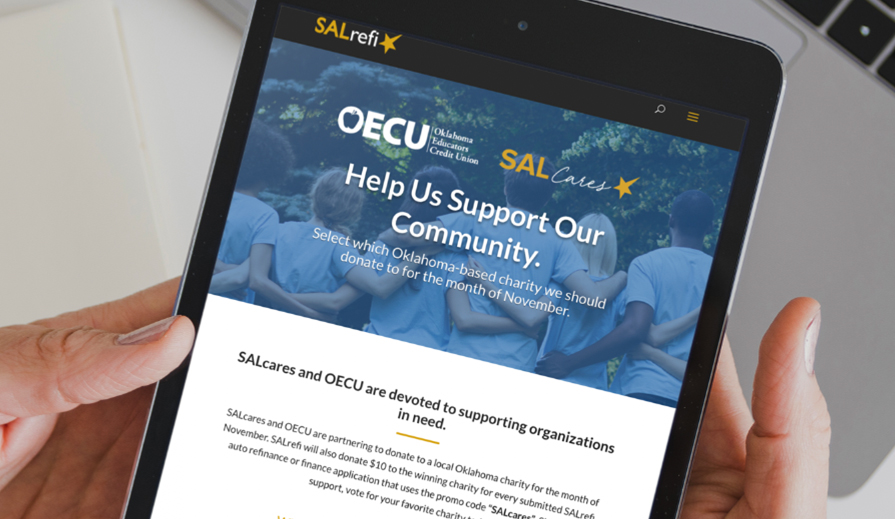 Lending a Helping Hand With OECU
Our first SALcares campaign has launched with Oklahoma Educators Credit Union (OECU).  The SALcares program is Stellar's effort to support local nonprofit organizations our clients serve. OECU selected six charities/nonprofit organizations for users to vote on. The winning organization will receive a collective monetary donation from Stellar Strategic Group and OECU. 
To market this campaign, we have created social media posts targeted towards people in OECU's charter footprint. Not only is this a great way to give back to the Oklahoma community, but it also raises positive brand awareness for OECU. The social media posts redirect users to a landing page on SALrefi's website (our consumer-facing website). From there, users are able to vote on a charity and learn more about OECU.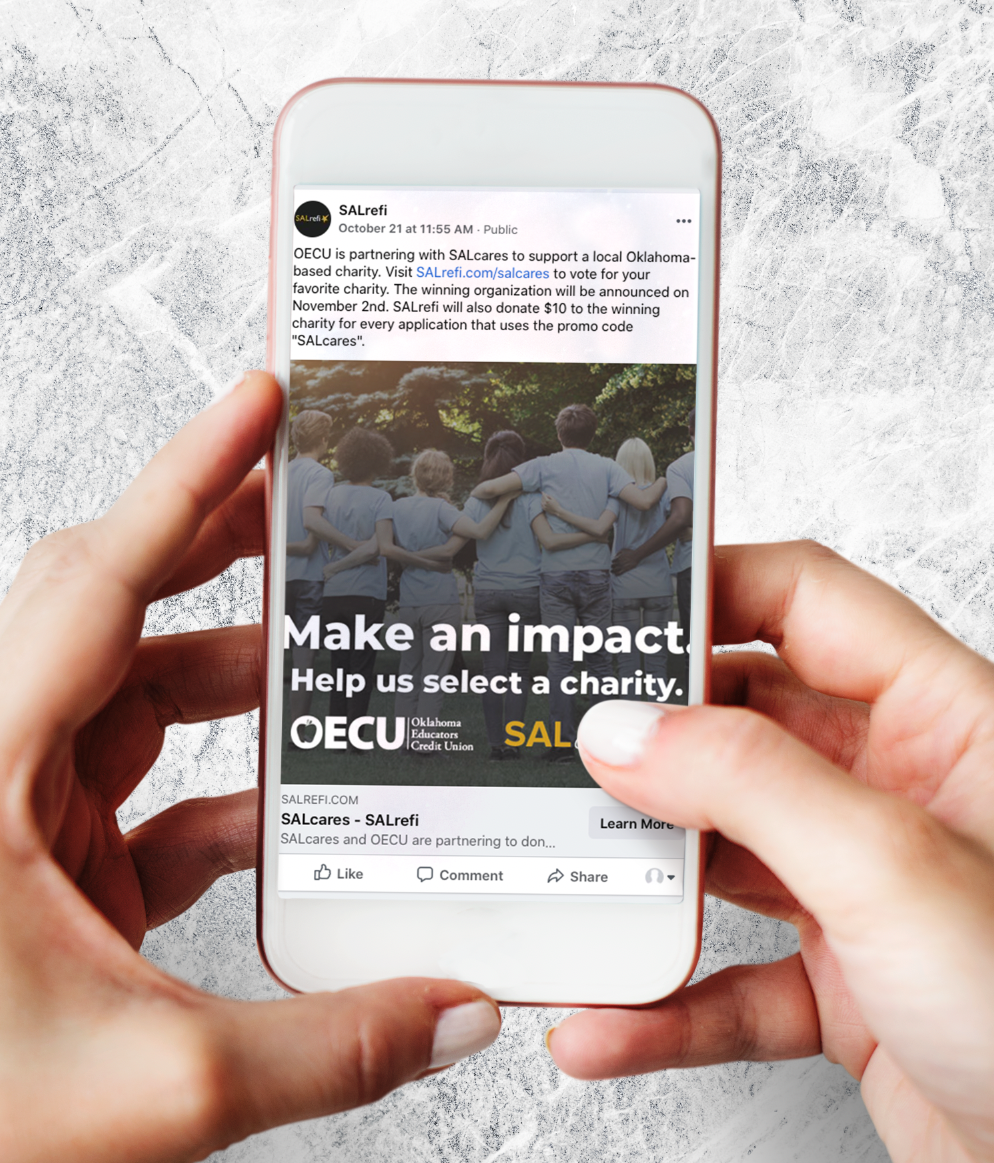 The landing page is an excellent way for potential customers to learn more about charities in need and more about our client's organization. We even make sure that the landing page and social media post fit our client's branding guidelines.  
At The Stellar Group, we not only support our clients with their marketing efforts, but now we're supporting the communities they serve. For more information on the SALcares program, please email our social media manager, Lillian Hogue, at Lillian.Hogue@thestellarfinancialgroup.com