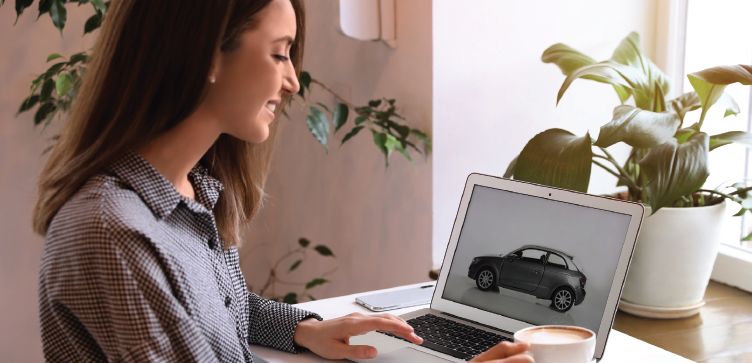 Overview
Most institutions understand the need to grow organically and provide a stable membership base. Members that use a credit union as their Primary Financial Institution (PFI) generate dependable assets and deposits for planned future growth. Typically, the more relationships and services each member establishes with the credit union will increase the profitability of that household.
A new membership is typically established by a new deposit relationship or a new loan relationship.
Auto loans are a large percentage of most credit unions' loan portfolios. There is often a mix of both indirect auto loans as well as direct auto loans. Indirect auto loan members usually do not have other products and services with the credit union since the credit union was never directly part of the member's auto loan financing at the dealership.
Their relationship is with the auto dealership. Interest rates and non-interest income services are shared with the dealership, resulting in substantially reduced profits for the credit union, and usually very tight margins for the institution.
The industry average for cross-sells to new products and services is typically 5% or less. The indirect loan is viewed as a necessary evil, to put more assets on the balance sheet despite the extremely reduced margins. We recently spoke with a $1.8 billion asset credit union that was only getting a 0.7% net margin on their indirect loan portfolio. Most credit unions view indirect loans as a wholesale commodity product, and not much more.
In contrast, a key driver of PFI relationships is direct auto loans. Stellar Auto Loans has helped generate hundreds of millions in new auto loans for our partnering credit unions.
The following are results from clients that have benefited with our unique contingency fee-based auto loan recapture program over the last few years.
One Midwest $200 million asset credit union has used our services over many years and continues to benefit from the value of these direct auto loans. With a gross yield of over 7%, and net interest margins exceeding 5%, they are well ahead of their peers in the region.
The prospects that funded auto loans through the Stellar program and became new members continue to show increased growth and good results. Year to date, the original 601 new member direct auto loans in the last few years have grown from $15.2M to 793 loans, totaling over $20M in loans. That's a 32% growth in loans!
These profitable new members are generating more than just auto refinance loans. Their frequent contact allows loan officers to share the benefits of other loan types. A breakdown of the 601 new members shows an additional loan distribution of almost $3M in other loan categories. 
Our credit union partners continue to perform well during this pandemic, whereas the indirect loan volume has dropped dramatically. Many of our clients have had record months of indirect loans. One multi-billion asset client stated last month was the first-time their direct loans exceeded their indirect loans.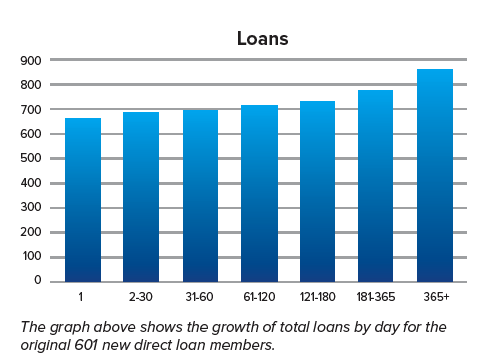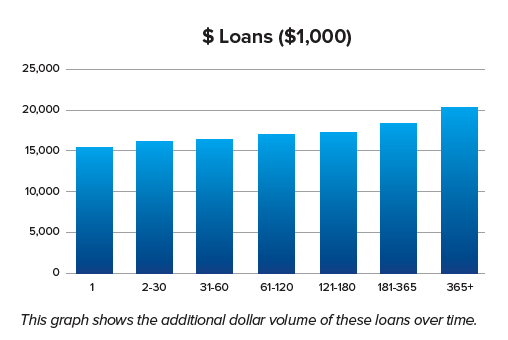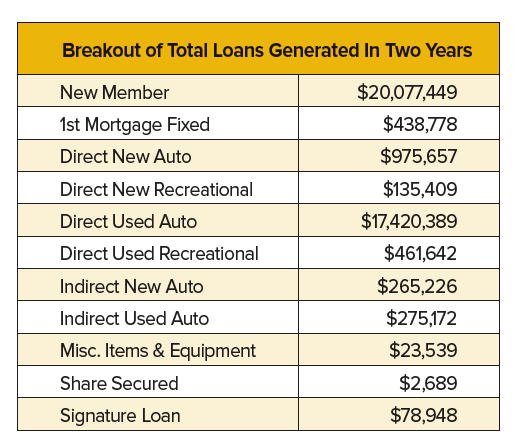 Deposits
Additionally, these new members also open deposit and transactional relationships. Another credit union located in the upper Midwest of a similar size is seeing similar results for increased loans above and beyond the original beginning refinanced loan. By examining the deposits associated with these new auto refi members, we see additional relationships develop. Members that have opened savings accounts and checking accounts account for 40% of the loans. These members averaged 1.9 relationships, excluding the loan relationships. Almost half were transactional checking accounts. With debit card interchange fees, etc. industry average values exceed $200 per checking account per year.
Conclusion
Just as most institutions have systems in place to attract and build dealership relationships for the indirect business, it would be wise to establish a program to build your direct auto loan portfolio. Better margins, greater cross-sells, and longer relationships are all great benefits for an institution. There needs to be a balanced approach to both indirect and direct auto loan production, to continue to grow the credit union in an organic and profitable manner.
---
George Monnier has spent over 18 years helping financial institutions generate new deposits and loans. He is a founding partner of Stellar Auto Loans, a division of Stellar Strategic Group, which offers pay-for-performance auto refinance programs to the banking industry. To learn more about Stellar Auto Loans, please contact at george.monnier@thestellarfinancialgroup.com or call 402-708-2425.