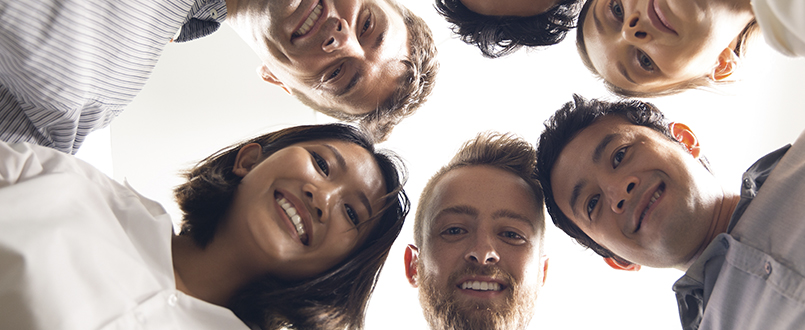 Credit unions are in the business of educating. Much of that education is centered around the advantages and benefits of credit union membership as well as adopting strategies to help serve the underserved in their market.
Relying on traditional SEG-based growth in today's market may not be enough for all credit unions. In order to increase their membership base, a large number of institutions have applied and received defined community charter footprints. Other institutions have adopted easy-to-join association affiliates as part of their association base – many even pay the membership dues for the first year.
With these potential new member sources, it is crucial to target members that will benefit from a relationship with the credit union, as well as providing the credit union with growth opportunities from new memberships. As membership restrictions decrease, it becomes increasingly important to develop strategies on how best to target the neighbors of your current members.
One successful tactic to grow membership is to refocus and redirect energies to the auto loan vertical. There is a substantial opportunity in this vertical considering that 80 percent of cars financed in the United States is through a dealer. In fact, more than 75% of dealer funded loans are through captives and banks with only around 10% of these dealership loans financed by credit unions.
Many consumers, in their excitement, want to drive off the lot with a new car that day. They may simply trust the dealer to give them the best rate, or assume all lender options are the same. In reality, they may pay upwards of 200 basis points more in APR from the lowest promoted rate and those with less-than-perfect credit are likely paying an additional 400 or 500 basis points. Others only compare stated interest rates, and neglect to calculate in other dealership fees on a new auto loan. Those extra fees from the F&I department can account for over half of the dealership's profit on a new auto loan, and certainly impact the consumer's wallet.
The bottom line is – most potential members are NOT focused on interest rates. Instead, they are focused on monthly payments. Many follow the suggestions of the dealership to reduce their monthly payments by extending the loan repayment period – apparent from the increase observed in 84-month financing over the last few years.
At the same time, these consumers are being squeezed financially as new auto loan pricing is on the rise. In addition, more and more households are living from paycheck to paycheck. "Almost half of the consumers in the U.S. have less than $400 disposable income above their monthly budget, and, they would need to find alternative financing if an emergency occurred with a cost greater than this amount."
Sure, credit unions can compete in the indirect world. However, we suggest credit unions develop plans to target prospective members missed by their indirect efforts. These direct relationships tend to be far more profitable and provide real membership growth.
There is a considerable number of potential members that can save a significant portion of their monthly payment by refinancing with their local credit union. We commonly see an average of 500 basis point savings, which equates to a $75 monthly savings for the same loan volume and term length. Our research shows that nationwide, there are roughly 3.1 million members that can save $50 or more a month with the local credit union's auto loan rates. That is over 56 BILLION dollars in loans! In addition, these same members can save even more by purchasing GAP, MBI, AD&D from the credit union, usually at half the cost compared to the dealership for the same service.
When marketing, it is possible to show each member their potential savings each month. By analyzing credit data, we can determine the interest rate on a consumer's auto loan. The next step is to match up the consumer's credit score and derogatories with the institution's current rates, credit score buckets, and other criteria so that non-members within these charter/market footprints can be uniquely targeted.
MONEY TALKS! It is our experience that the bigger the savings, the better the response rates. Showing the monthly savings amount makes it easy for the consumer to immediately recognize the value in your offer. Compare that to messaging on interest rates. Our focus groups show that few consumers know the actual interest rate on their vehicle loan. (Again, dealerships are not focusing on the loan rate, but the monthly payments.) Most consumers, however, DO KNOW their monthly payments, since that is often one of the top 3 monthly payments for household bills.
Additionally, direct loans bring more growth potential to your credit union. These new members may have visited your institution, talked with your staff directly, and are giving you the chance to develop a personal relationship for future banking needs. New memberships driven by direct auto loans are far more likely to generate secondary relationships. Typically, less than 5% of indirect loans establish secondary products and services.3
In summary, it would be wise to analyze your community charter or membership associations to determine the potential number of households that can save significantly on their auto loan payments. Remember, your most important competitors are banks and captives that support the lion's share of loans financed through dealerships. Use the data available to develop solid marketing plans that will help serve the underserved to maximize your new membership potential. Going directly to those consumers (who can save monthly) will provide excellent results for both the consumer and the credit union!
George Monnier has spent over 17 years helping financial institutions generate new deposits and loans. He is a founding partner of Stellar Auto Loans, a division of Stellar Strategic Group, which offers pay-for-performance auto refinance programs to the banking industry. To learn more about Stellar Auto Loans, please contact george.monnier@thestellarfinancialgroup.com or 402-708-2425.