One question I hear frequently from financial executives this time of year is the following: Why spend marketing dollars on new or used auto loans in the summer since these are the peak months for auto loans anyway?
This question is a good one, especially considering that auto loan volume will increase simply due to the increase in vehicle purchasing during the summer months. If all other variables stay the same, then the assumption is that every community financial institution should win their "fair share" of additional auto loans.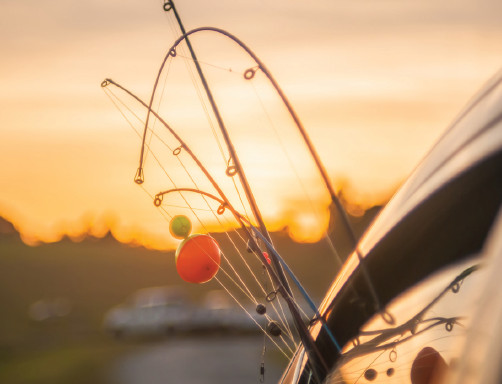 But, that is not usually the case in the real world. There are institutions positioned to better get an "unfair" share of this market. When natural cycles in auto loan activity increase, it becomes more important to "fish when the fish are biting" as many like to say.
And to utilize the fishing analogy even further…in order to capture a bigger share, it would be a good idea to have the "best bait" in the "best fishing spot" for the type of auto loans you want to catch.
I believe the best bait is a marketing offer that utilizes prescreened data to calculate monthly payment savings, instead of the typical low interest rate offer. Because there will be more than one ideal fishing spot in your market, it is important to utilize several marketing mediums to maximize results.
In addition, success does not necessarily mean casting the "biggest net" to catch just any possible auto loan prospect. Consider the time it takes your loan officers to sort through sticks and weeds to find a few keepers. Not to mention, the stresses to your employee infrastructure and resources are usually increased during the summer months due to school recess, vacations, holidays, etc.
Those considerations further support the idea that marketing smarter is even more crucial during this time of year.
The key to smarter marketing this summer:
Create a compelling offer
Target prequalified consumers
Utilize a multi-channel marketing strategy
Provide easy-response options
I am successful only when I find the right combination of these factors for my clients. In most cases, my observation during this time of year is that response rates improve…as does ROI.
So, keep casting those appealing offers in the prime (or sub-prime) auto loan waters this summer to optimize your loan growth. Happy Fishing!
George Monnier has spent over 16 years helping financial institutions generate new deposits and loans. He is a founding partner of Stellar Auto Loans, a division of Stellar Strategic Group, LLC, which offers pay-for-performance auto refinance programs to the banking industry. To learn more about Stellar Auto Loans, please contact george.monnier@thestellarfinancialgroup.com or 402-708-2425.