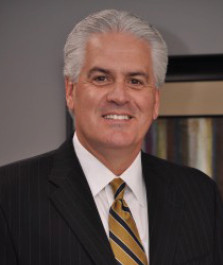 Over the past 17 years, we have been fortunate to have worked with over 1,600 banking institutions and accumulated a wealth of information related to best practices – as well as how high-performance institutions achieve success in certain areas. This newsletter is our attempt to begin sharing that valuable information with our fellow banking professionals.
Our commitment with each publication will be to report on current trending topics, share case studies highlighting a client's recent successes, as well as what we call "Readers' Choice". This last feature will be based on questions and/or subjects our readers would like to see addressed in future editions. 
In each publication, we will attempt to stay focused on issues that are topical and informative to you and your financial institution. No selling, just the sharing of information! I would also like to invite you to join our Best Practices Webinar Series. We'll focus on a few of our customer success studies, and the Best Practices that were used:
The Top 3 Reasons Why Most Auto Loan Recapture Programs Fail

 

on April 27, 2017
What Drives Retail Account Growth?

 

on May 4, 2017
The Digital Curve: How Financial Institutions Can Hit it Out of the Park in 2017

 

on May 11, 2017
All presentations start at 1 p.m. Eastern Standard Time. Contact Jennifer at 402-281-0692 or jennifer.brooks@thestellarfinancialgroup.com to reserve your spot.
Please feel free to share this newsletter with your associates and let us know what topics or issues are important to you. We have learned a lot over the years from our clients and look forward to detailing the highlights in this newsletter.
Enjoy!
Craig F. Simmers
Founder & Managing Partner
410-990-0172