In the 4th quarter of 2016, an alarming number of financial institutions started to receive legal demand letters for non-compliance with the WCAG 2.0 (Level AA) Web Content Accessibility Guidelines from the World Wide Web Consortium (W3C). The W3C set the standards and created the guidelines for the American with Disabilities Act (ADA). 
These guidelines are used to regulate websites so they're usable and accessible for anyone with a vision impairment or physical disability. Law firms are running ADA compliance scans on ALL financial institutions, most notably, the smaller community banks and credit unions. I want to give a few tips to help avoid legal action against your financial institution and why it may become a good opportunity to upgrade your website in the process.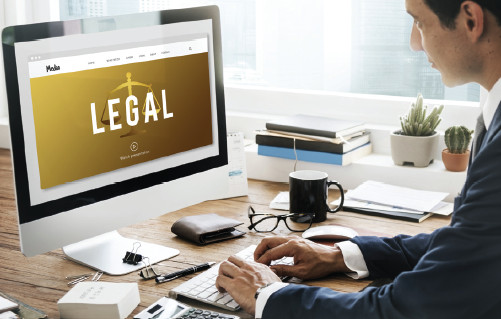 The first step I recommend is: GET A FREE ADA COMPLIANCE SCAN – find out where you stand against the WCAG 2.0 guidelines. Most websites were built on vanity as opposed to accessibility. However, these guidelines are mainly concerned about the end user. Anyone with a visual impairment such as blindness, color blindness, or any physical disability needs to be able to successfully navigate your institution's website when using some type of screen reader or aide.
After receiving your site's ADA scan results, I recommend talking to your Marketing or IT Department to find out who is handling your website. Most likely it's a 3rd party developer who may or may not be aware of any non-compliance issues. Many bank and credit union websites are 10+ years old, and are in need of some major updating. From my experience, this isn't uncommon. Ask your web designer if they have the capabilities to upgrade your website to meet the requirements needed. Your best option may be to seek out a new web development company that's already up to date with the WCAG 2.0 guidelines. Then you can choose to either A) upgrade your website, or B) do a complete website rebuild.
Next, I suggest: DO A COMPLETE DIGITAL OVERHAUL WITH SEARCH OPTIMIZATION AND MARKETING (SEO/SEM). If you're going to spend the time and resources to comply with the WCAG 2.0 guidelines, you should start thinking of ways to strategically optimize your website for search engines and ways to market your financial institution. Choose a financial marketing firm that can become an extension of your marketing team to help push your message across many digital platforms like Google search, Social Media, IP targeting, mobile conquesting, and many more digital products that compliment traditional direct mail and email campaigns.
Lastly, my final recommendation is: DO NOT SIT STILL! It's very likely every financial institution's website will be scanned by a law firm looking to take advantage of ADA compliance issues. Now is the time to be proactive and upgrade your website with the recommendations I have listed above. This doesn't have to be a painful process, and it actually can help you re-envision your messaging and your brand. Be proactive and educate yourself on ADA compliancy. Your financial institution will be better for it if you act now.
Chad Alvarez is the Director of Digital Sales at Stellar Strategic Group, LLC. To learn more about ADA Compliancy solutions, please contact chad.alvarez@thestellarfinancialgroup.com or direct 410-823-2229.